There are several occasions today where you either wait or painstakingly complete your chores in your front yard throughout the winter conditions.

This condition can be quite troublesome, as you can understand, as you will likely spend several hours, solve many dilemmas on your behalf, or feel uncomfortable during the cold season. That is why a decent heated vest or jacket is required. This piece of clothing allows you to retain the proper heat rate in your body so that you can obtain absolute comfort, performance, and resilience. Besides keeping the user comfortable, heated clothes are also great in keeping your muscles tight, primarily if your physical activity occurs.

There is another thing to consider: what if you already have a heated vest, and you're looking for other convenient ways to power it up? Are power banks good choices as your vest's power source? This article will provide all you need to know about this fantastic product and the potential of power banks as their power source. Let us jump into it.
All About Heated Vests
Heated jackets or vests are readily available to purchase online. Getting one online is easy and convenient. The whole thing about owning a heated jacket is warmth on demand, with amazingly fascinating and satisfying outcomes when you use it in the cold seasons.

When you can pick from a range of measurements, every heated jacket or vest store out there in the online marketplaces has sizing variants to fit all customer's needs. The products have a wide range of measurements, ranging from small to extra-large. After all, this modification is all about your experience in using your heated jacket, so take note of what specifications you require, and consider the length and the width that you want.
For starters, we recommend that you choose a heated jacket or vest with reasonable power output. The higher the volt, the faster it will get. Fortunately, as an extra attachment, you may pick one of the available power source options from your chosen heated vest store.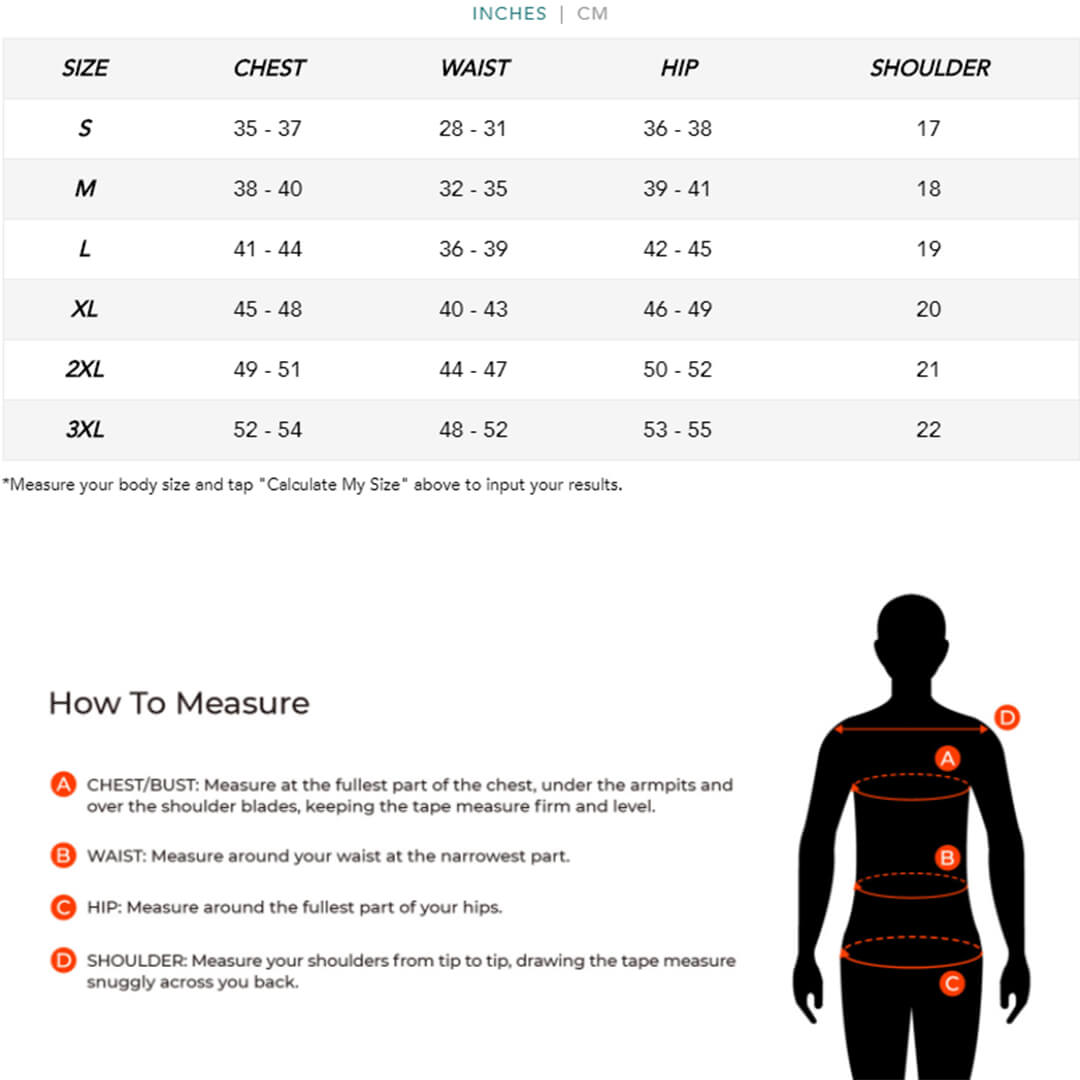 Why would you need one?
Having a heated jacket or vest boasts many purposes. Customization is the first thing, aside from providing its purpose of selecting from the heated jacket with various temperature settings to adjust the heat to the degree you feel relaxed. You will have to put it on first, click the correct temperature, and you're all good to go. You may also set specific heat regions on which will function hotter than others.
For several hours, users will feel significant levels of perspiration. Additionally, if you like higher or lower temperatures, it is easy to adjust across various temperature settings. The heated jacket has several heating regions, so it will effortlessly disperse heat to cover the whole body while keeping you secure.

Heated jackets with 5-volt rated power requirements will produce the most optimal heat output that will make you satisfied for hours. You can find the best heating level that best suits you through different heat profiles.

This device has heating components of carbon fiber, and they are very robust and secure to use. Security is a primary priority, and heated jackets have a range of safety precautionary features that help you obtain the best possible performance and outcomes, regardless of the circumstance.

Apart from that, there are several tremendous advantages that every user of heated jackets will benefit from it. The most notable advantages are below:
· A heated jacket can boost the muscle output
· More intense and faster recovery for the joints and body
· It also reduces the vulnerability and rigidity
· You will improve your mobility and versatility
· Acquired warmth on demand.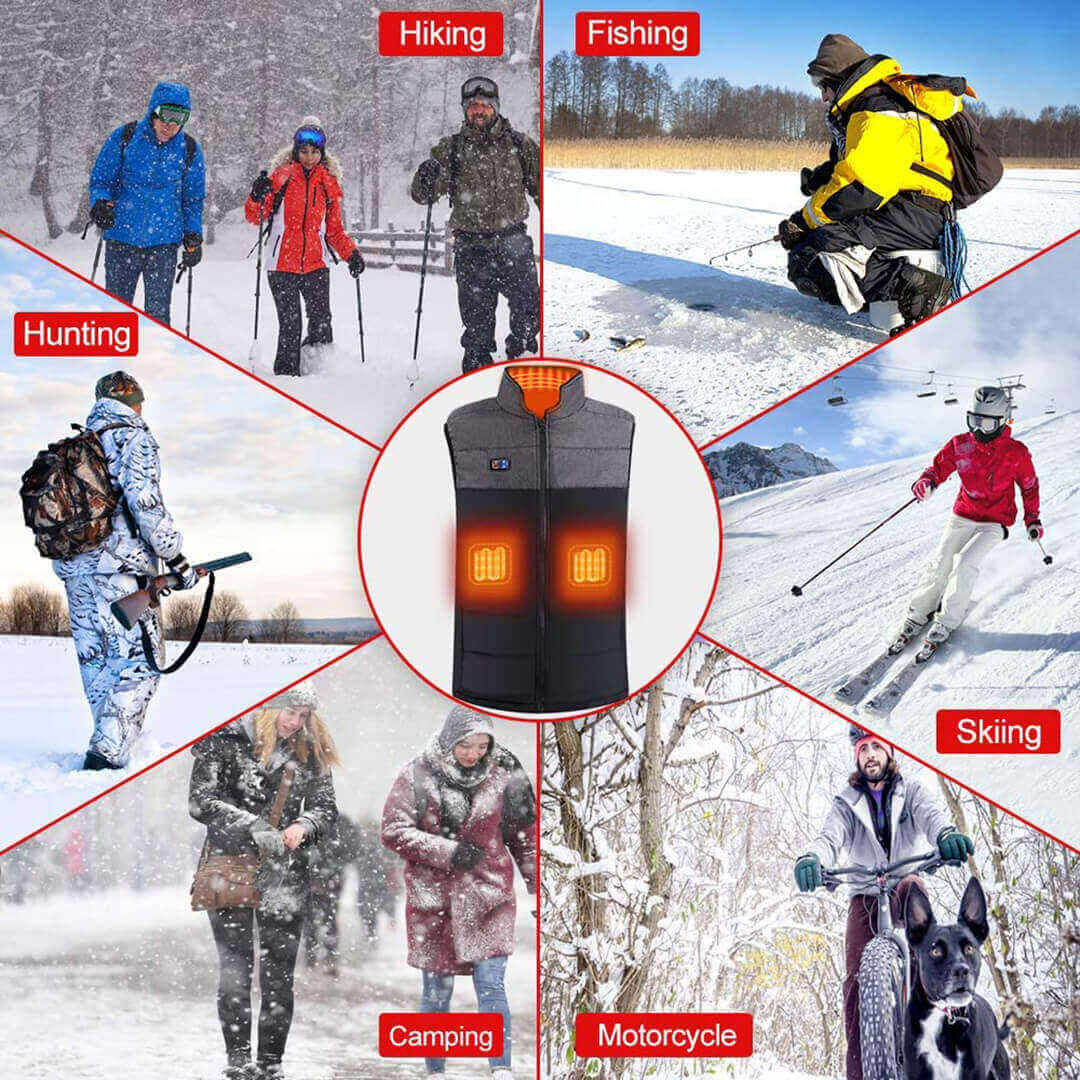 How to control temperature Levels
Users can set temperature levels the way they prefer at any given time, thanks to its customizable heating settings. The average minimum temperature of the insulated vest is 45 to 50 degrees Celsius. The medium temperature is 55 to 60 degrees Celsius, with a moderate heat ceiling index is 65 to 70° C.

It might be complex at first to set different temperature levels, as you might imagine. But the whole process is as easy as it gets. Just use your vest's thermostat, and you're all set. Switching through one heating temperature to another would improve your usability and maximize the product's total comfort.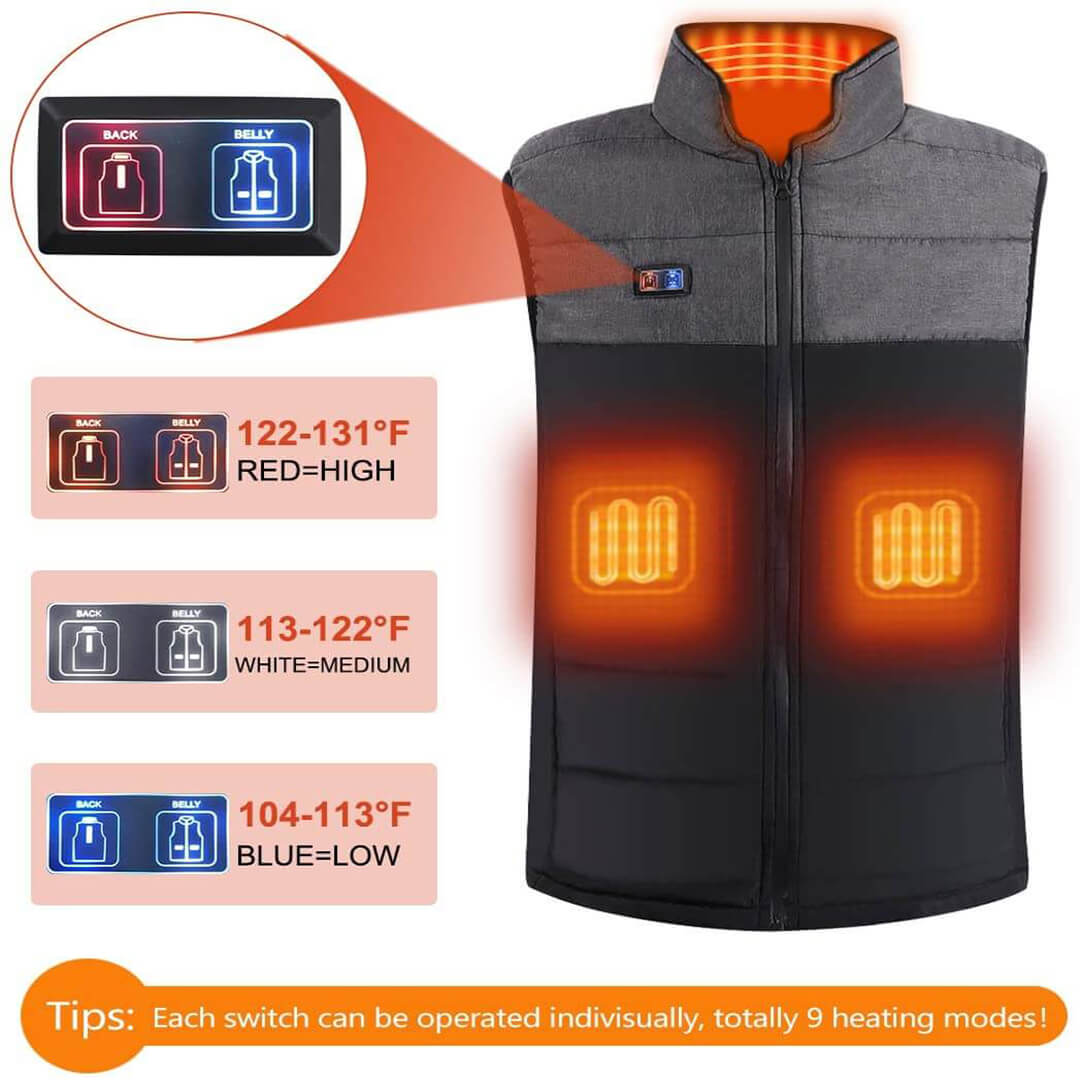 Using Power Banks for Heated Vests
You will get a vest with a dry cell pack when you purchase a heated jacket. This feature implies that all heat comes out from a source or a portable power bank. The question is, what kind of power bank should you use to power up your heated jacket? Well, it depends on your heated vest power requirements. 

Every vest has its varying rated power specifications, so it is ideal to checking on them first before plugging your power bank. In most cases, heated vests require a minimum of 3 Volts (3.0V) and 2 Amperes (2.0A). So, if you have a power bank rated at 5.0V 2.4A minimum output, that should do the job.

Just attach the battery and afterward plug it into any socket to power the battery. Each heated jacket or vest supplier has various specifications, with several batteries charging within 6 hours, whereas others need eight or more hours.

When you get your jacket, it's necessary to read the user manual that the packaging came up with, for it says all you have to know. Many people use the heated jacket for the entire night, which is okay. By this, you will be confident that you have a good-quality product a hundred percent, so take it into account.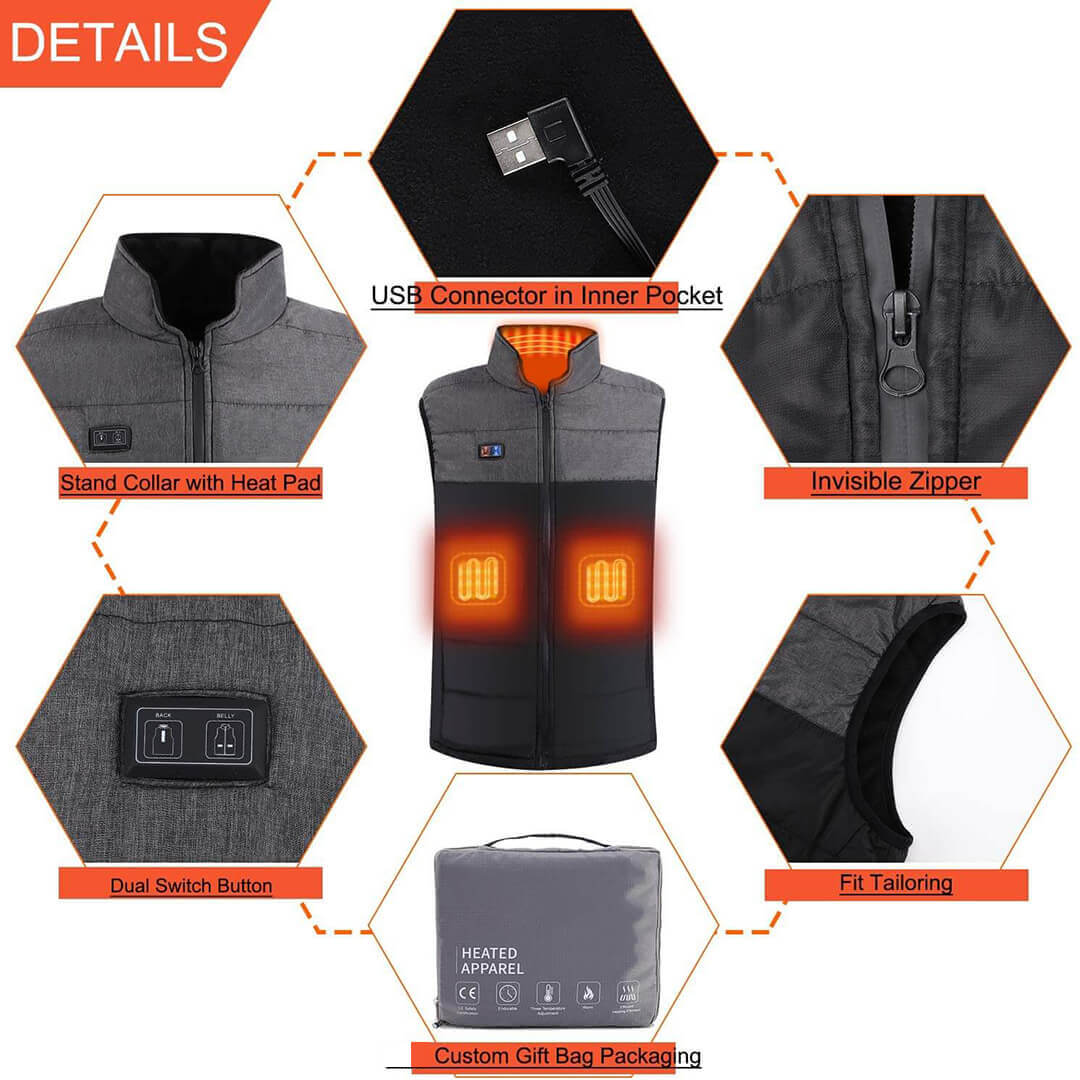 What to Check When Choosing a Power Bank for Your Vest
Although buying a 5.0V power bank can work for your heated vest, there are still some details that you need to check before buying one. Here are two things that you need to consider:
· Amount of power. First, you need to consider how much juice you want in your power bank. Some power banks can store about 3,000, 5,000, or 10,000 mAh. Some can store 30,000 mAh. If you are prone to using your vest for prolonged times, getting at least a 10,000 bank would be ideal.
· Size. Next, you need to check the right size that you need. Some of these power banks, especially those with bigger mAh, tend to be a bit bulky. But some are slim and designed to fit just right in heated vests or inserted in your pocket. There are also some with carbonate bodies and some with some linings.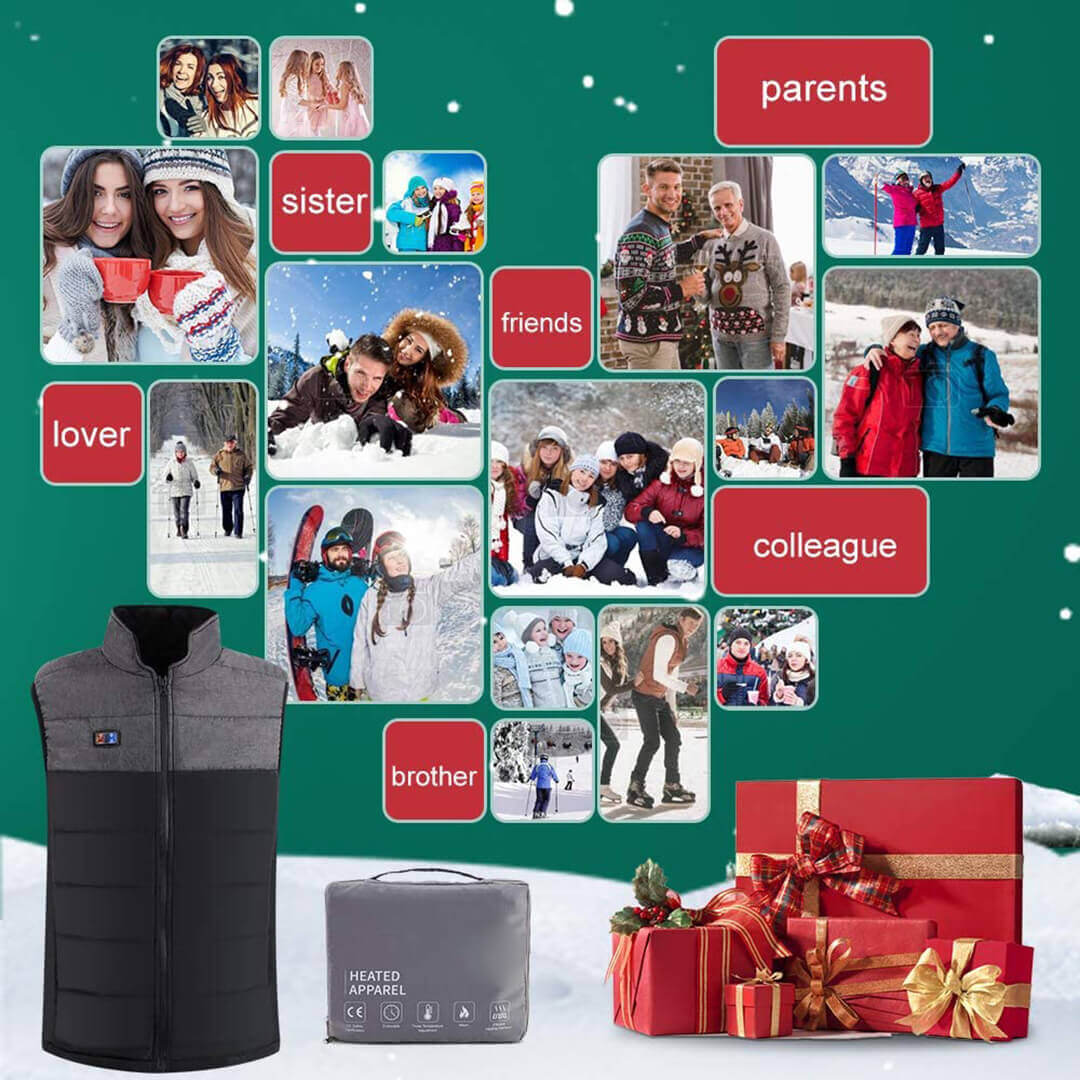 Conclusion
Snowwolf heated vests are in-demand items, especially during winter. They are great additions to your wardrobe and also pack some great health benefits. That is why many people invest in one or two excellent pieces. But, one thing about heated vests is that they can lose power fast. When that happens, you can carry a power bank with you that is at least at 3 Volts with 2.0 Amperes. It is even better to get one with more juice like a 5.0 V one with 2.4 A. Look into the mAh needed and the size as well. If you need more juice on the vest, go for at least 10,000 mAh. Ensure it is on the slimmer side as well, so it does not take too much space on you.